Summer Solstice
Music Festival & Campout
June 22-25, 2023
The roots of the Long Hungry Creek Farms Solstice Celebration go way back to 1976!
Join us in celebrating the Summer Solstice!

Come spend the weekend camping at the beautiful Long Hungry Creek Farm. During your stay, enjoy the two live music stages, take a dip in the swimming pond or the flowing creek, attend workshops, gather around the large community fires, browse through various vendors, grab some grub from the food truck, and experience an unforgettable drum circle (flow arts are encouraged).
Directions: http://barefootfarmer.com/directions/
Farm Principals
If your band is interested in playing on the Post Office Stage, please fill out this application (Closed)
Volunteer Info
Join our Karma Crew by clicking below (Deadline June 9th)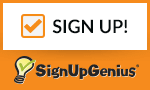 If you'd like to host a workshop, email: barefootvolunteers@barefootfarmer.com
Post Office Stage Schedule
Friday, June 23, 2023
12 pm: Matt Aldridge, Michael Kirkendall
1 pm: Cherokee Hope Upton
2 pm: REL
3 pm: Moon and Sons
4 pm: Kevin Turn
5 pm: Rahb Cline
6 pm: Nathan Griffin
7 pm: Hallelujah Lily
8 pm: Gravity Amonkst Friends
9 pm: Desert Honey
11 pm: Mr. Dahctor & the Waiting Room
Saturday, June 24, 2023
12 pm: Micha Bilbrey
1 pm: Eve's Curse
2 pm: Eric Houser
3 pm: Downtown Monster Train
4 pm: Logan Bragg
5 pm: River of Ash
6 pm: Golden Road Revival
9 pm: Faraway Dogs
10 pm: Ball Hog
11 pm: Dry Valley Gamblers


We are an old organic and biodynamic farm, so please:
• Enjoy the gardens, but don't walk in them.
• Keep gates shut so the cows don't get out.
• Use biodegradable soap and don't use chemicals.
• Feel the soft soil, pick up on the energy, and enjoy the vibes.
Vendors
Stompin' Grounds Coffee
Festival Map