Fall Equinox
Music Festival & Campout
September 21-24, 2023
Join us for Fall Equinox!

Come spend the weekend primitive camping at the beautiful Long Hungry Creek Farm. During your stay enjoy live music, hike through the forest, gather around the large community bonfires, browse vendor row, sample the food vendors, and experience an unforgettable drum circle (flow arts are encouraged).
Directions: http://barefootfarmer.com/directions/
Volunteer Info
Karma Crew Details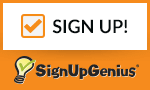 Thursday, September 21, 2023
Dark: Jeff Poppen and The Organic Band
Friday, September 22, 2023
5 pm: Weeping Marys
6 pm: Paul Is Dead
8 pm: Them Vibes
10 pm: SURPRISE GUEST
12 am: Lady Couch
Photo credit: Michael Shumate
Post Office Stage Schedule
Photo credit: Michael Shumate
If your band is interested in playing on the Post Office Stage, please fill out this application (closed).

We are an old organic and biodynamic farm, so please:
• Enjoy the gardens, but don't walk in them.
• Keep gates shut so the cows don't get out.
• Use biodegradable soap and don't use chemicals.
• Feel the soft soil, pick up on the energy, and enjoy the vibes.
Vendors
ThreeFolds Tie Dye
Festival Map